Boiler Services in New London, CT
Boiler Installation, Repair, & Maintenance in Middlesex County
A boiler is a serious investment. The Guild Plumbing & Heating can help you find the perfect boiler for your home or help keep your existing one running like new for longer. We offer comprehensive boiler services in New London, CT and Middlesex County. We are licensed, insured, and trained to properly install and service residential gas and oil boilers.
Please call The Guild Plumbing & Heating today at (860) 544-5775 for more information about our boiler services.
Learn About Our Service Contracts
Boiler Repair & Maintenance Services
Boilers have fewer moving parts and break down less often than other types of heating systems. This doesn't mean they never encounter a problem — any boiler will need the eventual repair. If your home isn't getting warm; the boiler is leaking; heating bills are rising unexpectedly; or the system is making banging, rattling, or whistling noises, it's time to call for repair.
Our experienced HVAC technicians can help with:
Vent repair
Boiler cleaning
Leak repair
Pump replacement
Thermostat problems
When your boiler isn't working right or you notice any of the above signs of trouble, call for our New London boiler services. You can keep your boiler running at optimal efficiency and reduce the need for repairs in the future by scheduling professional boiler maintenance.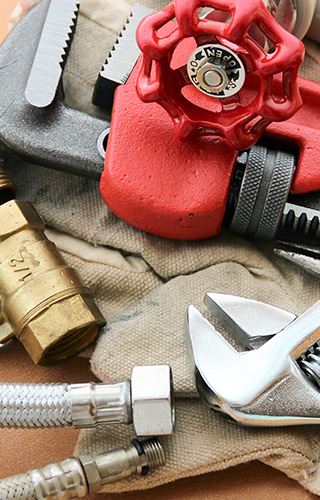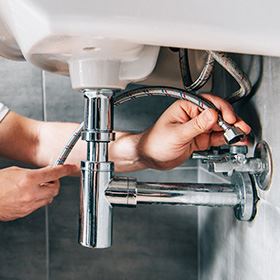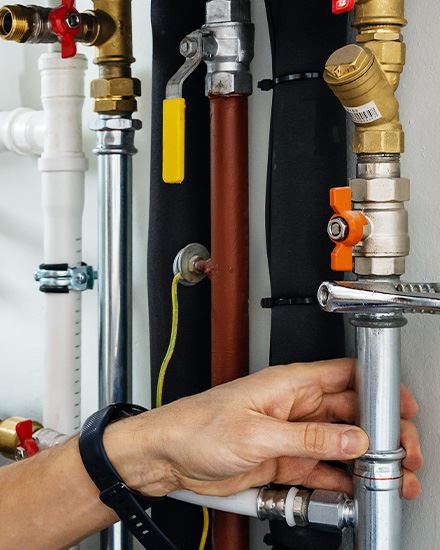 Hot Water & Steam Boiler Installation
If you are looking for a new heating system, there are many advantages to choosing a boiler, which is why they've been used to heat homes and commercial buildings for more than a century. Boilers are durable, energy efficient, break down less often, and a have a longer lifespan than other heating systems. The main options are hot water and steam boilers.
There are advantages and disadvantages to each type of boiler. For example, hot water boilers use less energy to heat the water, but steam boilers are more efficient at transferring heat. A hot water boiler, also known as a hydronic heating system, heats water, which is then circulated through pipes by a series of pumps. The heat from the water is used to warm your home.
Steam boilers also heat water but turn that heated water to steam. The steam moves through pipes to deliver warmth to radiators in different areas of the house. When the steam cools, it condenses back to water and returns to the boiler, where it is heated again. The prices of steam and hot water boilers are comparable, and your technician can help you decide which type of boiler is right for your property.
Call for Boiler Services
The Guild Plumbing & Heating is committed to outstanding customer service and satisfaction. We provide cost-effective boiler services in New London, CT without trying to sell you anything you don't need. When it's time for replacement or new boiler installation, we are happy to walk you through the available options and provide a free estimate on your installation.
Reach out to us now at (860) 544-5775 to set up your boiler installation, repair, or maintenance service.
Why We're the Community's
Go-To For Your Home Service Needs
Fair & Competitive Pricing

Over 20 Years of Experience