HVAC Installation & Service in Middlesex County
The Guild Plumbing & Heating is a fully licensed and insured local company dedicated to customer satisfaction. We have more than two decades of experience with HVAC in New London, CT and throughout Middlesex County. Our services cover all your heating and air conditioning needs, including installing new equipment, switching from propane or oil to natural gas, HVAC repair, and preventative maintenance contracts.
Please contact The Guild Plumbing & Heating at (860) 544-5775 to discuss your HVAC needs with a licensed technician.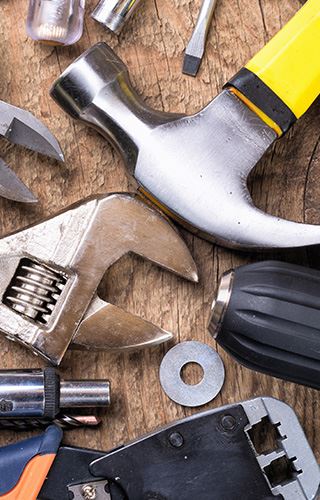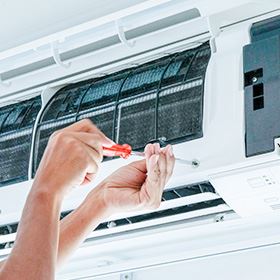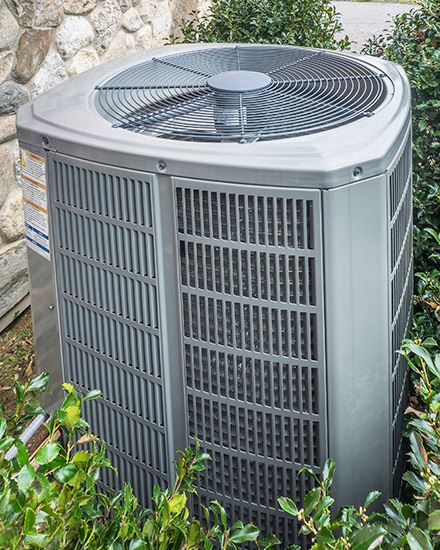 HVAC Services for Comfort & Energy Efficiency
The quality of your heating and air conditioning systems has an enormous impact on your indoor comfort, air quality, and energy costs. For reliable comfort and lower energy costs, you need energy-efficient heating and air conditioning systems.
Our professional HVAC services include:
New equipment installation: If you are building a house or need a new HVAC system, there are many options for central air conditioning systems, heat pumps, furnaces, steam boilers, and hot water boilers. Your technician can help you compare systems to find the ideal heater or air conditioner for your home.
HVAC replacement: A heating or air conditioning system that breaks down constantly, no longer keeps the house comfortable, causes energy bills to suddenly rise, or has outlived its useful life should be replaced. If you aren't sure, a qualified technician can inspect your equipment to help you make the right decisions.
HVAC repair: A heating problem in the winter or a broken air conditioner in the heat of summer requires a professional HVAC technician for accurate evaluation and repair. Call for repair when your system starts acting up to avoid a bigger problem.
Preventative maintenance program: Your valuable HVAC equipment will run better and last longer when you keep up with regular maintenance. Signing up for a service program ensures that regular maintenance doesn't fall through the cracks.
The services that are needed to solve your HVAC problem can depend on the specific issue with the equipment, age of the system, and your own personal preferences. If your system isn't keeping the house comfortable, the best place to start is with an inspection from a licensed HVAC technician.
Fully Qualified Local HVAC Technicians
Whether you need routine maintenance, a complex repair, or a new system installed, insist on qualified technicians for a job that is done right the first time. Heating and air conditioning systems are complex. A trained and experienced technician can provide accurate evaluations for reliable repairs, make sure the system is well maintained, and provide meticulous HVAC installations and replacements.
"Team up with a heating system repair professional in Chester, CT. Providing Top-Tier Plumbing Services Throughout Old Lyme, Killingworth, Middletown, East Haddam, Guilford and Chester, CT."

- The Guild
Call for Dependable HVAC Service
If you need to replace your old heating or air conditioning system or need help with a repair or yearly maintenance service, our seasoned technicians offer full-service HVAC in New London, CT to accommodate your needs. You can expect outstanding service for all types of heating and cooling systems at fair prices.
Please call (860) 544-5775 for additional details about any of our HVAC services and to set up an appointment.
Need solutions?
We're ready to deliver. Use the form below to contact us or give us a call at
(860) 544-5775

for immediate attention.