Steam Boiler Services in New London
How Steam Boilers Work
Steam boilers are an efficient means of providing heat to both commercial and residential properties. They operate by converting liquid into steam, which then circulates through pipes and radiators inside a home or building and provides heat. These units can rely on gas, oil, or even electricity to operate. Numerous properties throughout the Northeast rely on steam boilers for warmth in those famously cold winters and often chilly fall and spring months.
Do you need to repair or upgrade your unit? Secure a free estimate for your next steam boiler service in New London or Middlesex County. Call (860) 544-5775 or contact us online.
Learn About Our Service Contracts
The Advantages of Steam Boilers
If you are interested in upgrading your current unit or installing a steam boiler, there are several advantages you should know about. One of the primary reasons that property owners like having a steam boiler is the type of heat it provides. While forced-air heating systems and others can circulate dust and airborne irritants, a boiler will not. This is because it produces radiant heat that many consider more comfortable and even.
Additionally, while many old boiler systems can be highly inefficient, newer technologies perform very well. According to some estimates, the best units on the market can convert up to 98.5% of fuel into usable heat. For property owners with an older boiler, an upgrade or retrofit can be a great investment that could provide noticeable savings.
A final reason that people choose steam boiler systems is their durability. With regular maintenance, a unit can last for decades. This is the case because steam boilers have relatively fewer moving parts when compared to furnaces and heat pumps. Also, boilers are designed specifically to resist corrosion and rust. These things combined make steam boilers a long-lasting choice.
Knowing whether this type of heating system is right for you can be difficult, but you can always consult with our experts. We will be happy to help you take the best course of action. Should a new or upgraded steam boiler be the right fit, we can set your property up with a unit that you can count on.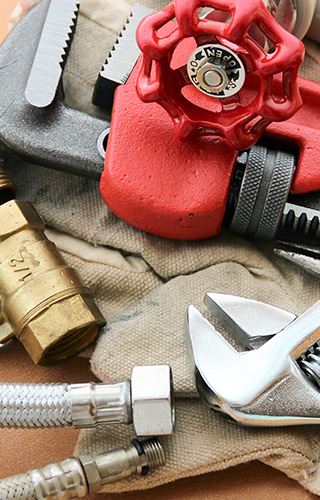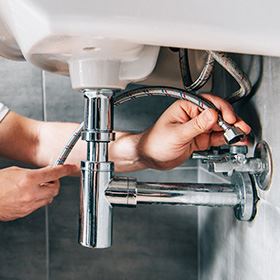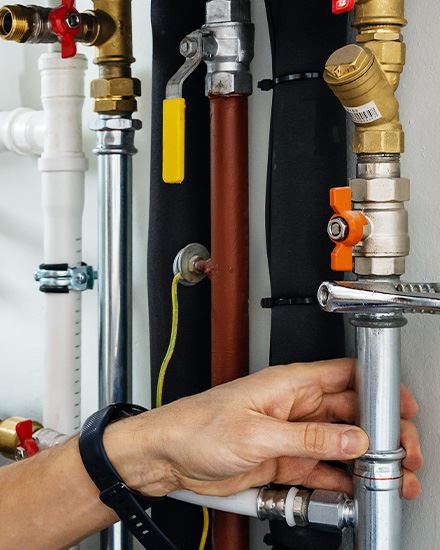 Quality Repairs, Replacement, and Installation
Our New London steam boiler services can help property owners of all kinds who are looking for repairs, replacements, or installations. It is important to have an experienced and knowledgeable technician work on your steam boiler to ensure that the job is done correctly, safely, and efficiently. Our qualified technicians understand the complexities and intricacies of steam boilers and have the tools and expertise to identify and address any potential issues. By trusting The Guild Plumbing & Heating, you get top-quality service that can give you peace of mind.
We also offer affordable service contracts make it easy to get necessary maintenance and repairs for your unit. When you enroll in one of our plans, you get an annual inspection, in addition to discounts and priority service. For any property owner with a steam boiler system, our contracts offer unbeatable value.
Get started with us today by calling (860) 544-5775 or connecting with us online.
Why We're the Community's
Go-To For Your Home Service Needs
Fair & Competitive Pricing

Over 20 Years of Experience