Heater Installation in New London, CT
Install a New, Energy-Efficient Heater in Middlesex County
The Guild Plumbing & Heating is a family-owned-and-operated business providing heater installation in New London, CT and Middlesex County. We are licensed, insured, and have more than 20 years of HVAC experience. Our technicians are trained and experienced at installing all types of home heating systems to ensure that your installation goes smoothly and everything is correctly installed.
Contact The Guild Plumbing & Heating at (860) 544-5775 to find the best heater to get your home ready for winter.
Learn About Our Service Contracts
Heater Installation for Years of Reliable Heating
Installing a heating system requires training and experience, no matter what type of heating system you want for your home. In addition to the possibility of harming the equipment with improper installation, there can be safety concerns, especially for heating systems that are fueled by natural gas. A mistake in this area can have devastating consequences.
A qualified technician will make sure your heater is correctly and safely installed and connected, including gas lines. Once your heating system is installed, your technician can continue to ensure that you have a reliable source of heat, year after year, with preventative maintenance service.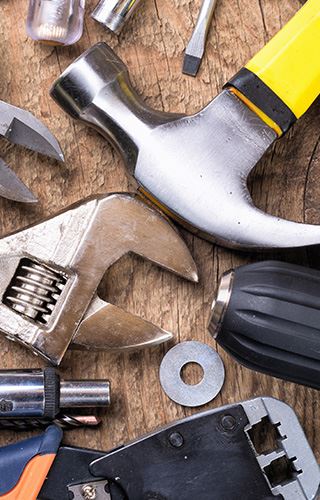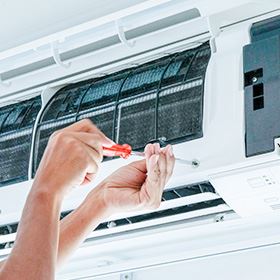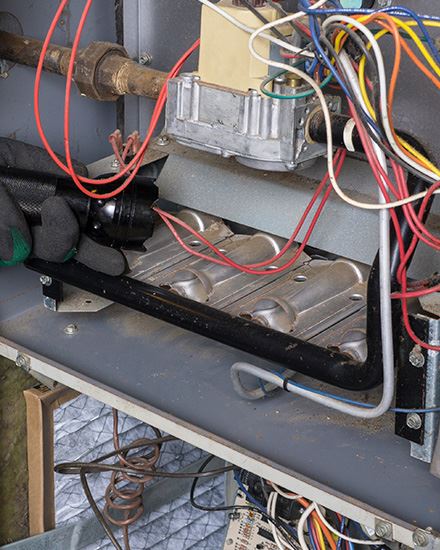 Get Your Home's temperature in Order Your Local
Chester
hvac technicians
Heating Equipment for Your Installation
Whether you are buying a new house or replacing an existing heating system, you will need to pick a new heater for your home. Today's homeowners have abundant options.
If you are in the market for a new heater, you may want to consider:
Furnaces: The fast start time of a furnace ensures that your home is heated quickly and evenly. Furnaces are affordable, reliable, and more energy efficient than ever. In addition, a new furnace can help improve indoor air quality.
Boilers: A boiler uses water to transfer heat to warm your home. Water is a better thermal conductor than air, which makes boilers much more energy efficient than furnaces. They are also easier to maintain and last longer than other heating systems.
Steam heating systems: A steam boiler uses heat, rather than water, to distribute heat. The boiler heats water to create steam, which is distributed through pipes to radiators or baseboard heaters. Since the steam naturally fills the pipes, a pump is not needed.
Heat pumps: A heat pump is an energy-efficient system that offers the added benefit of cooling your home in the summer, as well as providing warmth in the winter months. Today's heat pumps are far better at heating homes in colder areas of the country than older models.
When replacing a heater, you may want to just swap out your existing equipment with the same type of heating system or change to something completely different. Your HVAC technician can answer your questions and go over the options with you.
Call to Start Planning Your New Heating System
Every home is unique, and there is no one system that is ideal for all situations. At The Guild Plumbing & Heating, we have decades of experience with all types of heating systems and vast product knowledge to help you find the best equipment. We are happy to offer free estimates for heater installation in New London, CT.
Get started today by calling (860) 544-5775 for a free estimate on heater installation.
Why We're the Community's
Go-To For Your Home Service Needs
Fair & Competitive Pricing

Over 20 Years of Experience